Craig Warwick - The Writing card set - The Monaco Collection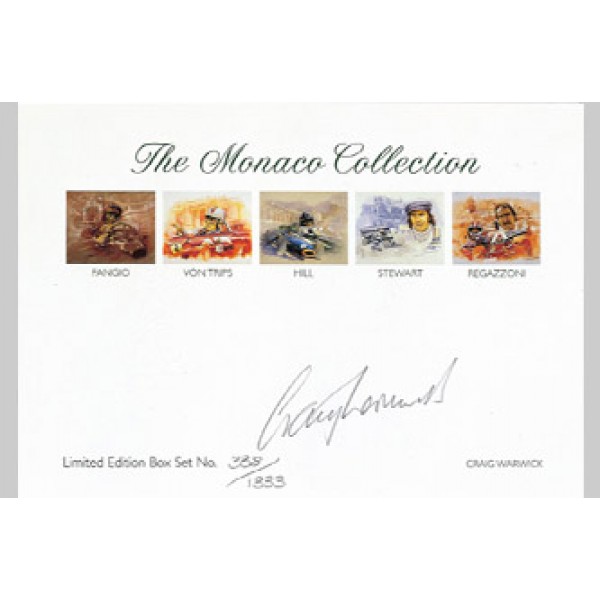 This is a Limited Edition Writing Card Set by the artist Craig Warwick.
125mm x 175mm
Edition of 1333
Set includes 5 of each of the following images, plus hand signed (by Craig Warwick) certificate of authenticity. Fangio Von Trips Hill (Graham) Stewart Regazzoni.