Jack Vettriano - Dancer for Money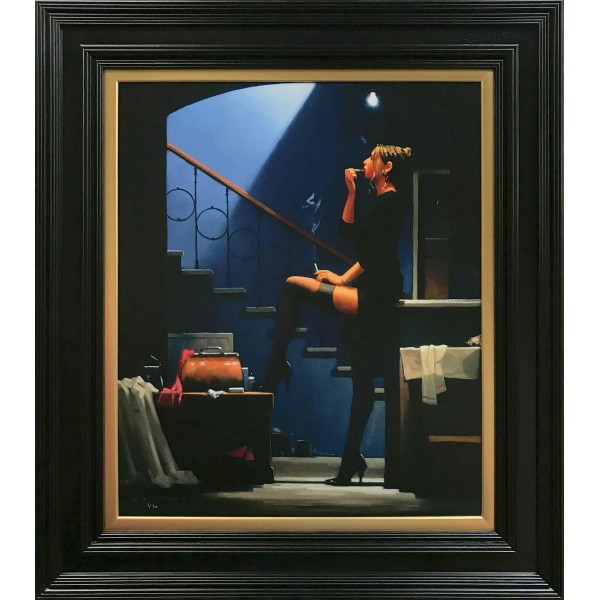 This is a Signed Limited Edition Giclee Print by the artist Jack Vettriano.
Image Size 609.6mm x 508mm
Edition size of 50
As a celebration of Jack Vettriano's greatest works, we are proud to announce the release of a premium signed limited edition run of 50+5 Artist's Proofs of 'Dancer for Money'.
This new premium limited edition is being produced in the same size as the original painting (24" x 20") in a very high quality giclee format which is then hand embellished with 3 coats of lacquer to give a satin finish. They are board mounted and all will come supplied in the the same type of frame that is used for original work.
There will be no white border around the picture and no glass over the image. All are signed and numbered by the artist in silver pen in the bottom corner of the image.
This image has previously been a limited edition, but never in this original size or format. It was previously a silkscreen run of 275 - it sold out very quickly in 2000 and secondary market versions go for £3000+.
Fast Delivery - Price Match Promise - Safe & Secure Payment - Money Back Guarantee - High Quality Artwork
Released 14th September 2018