Alan Fearnley - Colombian Magic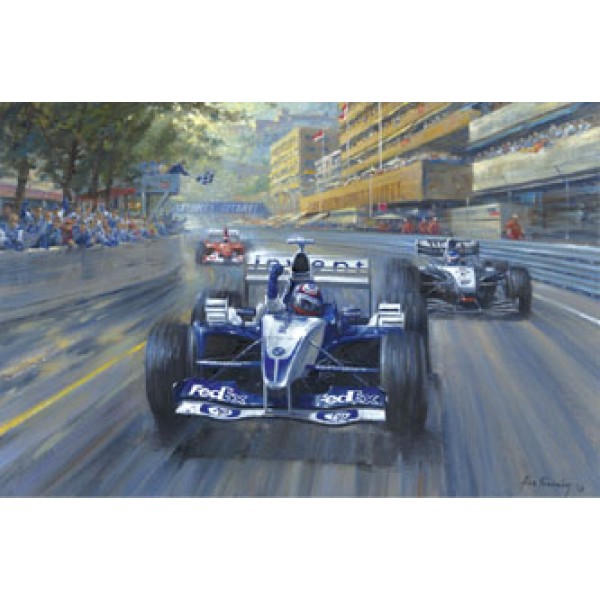 This is a Limited Edition Print by the artist Alan Fearnley.
520mm x 620mm
Edition of 400
Print only
Signatories: Juan Pablo Montoya, Alan Fearnley
Juan Pablo Montoya celebrates victory after crossing the finish line just ahead of Kimi Raikkonen and Michael Schumacher at the Monaco Grand Prix, 1st June 2003, for race win No. 2.