Alan Fearnley - Fangio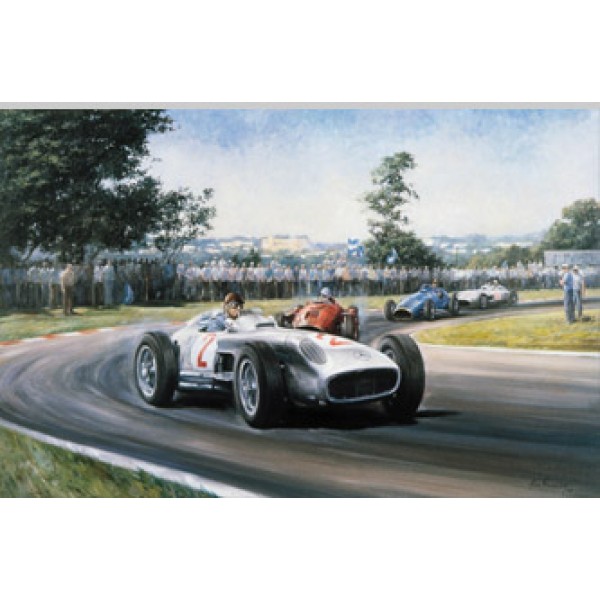 This is a Limited Edition Print by the artist Alan Fearnley.
Edition of 500
Print only
Signatories: Juan Manuel Fangio, Sir Stirling Moss
Juan Manuel Fangio on his way to victory in the 1955 Argentine Grand Prix, followed by Ascari, Gonzales and Moss. Photograph of Fangio signing supplied with this print.