Alan Fearnley - Feltham Flyers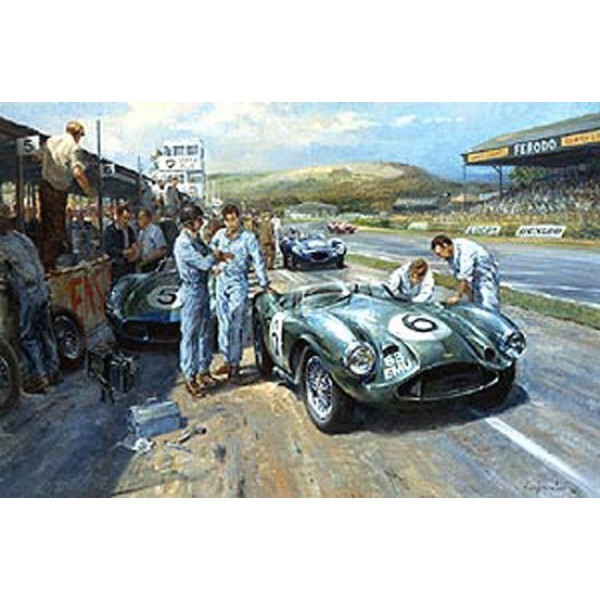 This is a Limited Edition Print by the artist Alan Fearnley.
533mm x 686mm
Edition of 850
Print only
Prior to their final race as Aston Martin Team Cars, the 2 DB3S cars of Tony Brooks (63 EMU no. 6) and Roy Salvadori (62EMU no. 5) receive their final check-up before the Sports Car Race, at Goodwood in September 1956, which was won by Brooks with Salvadori a close second.