Alan Fearnley - Four O'Clock Thunder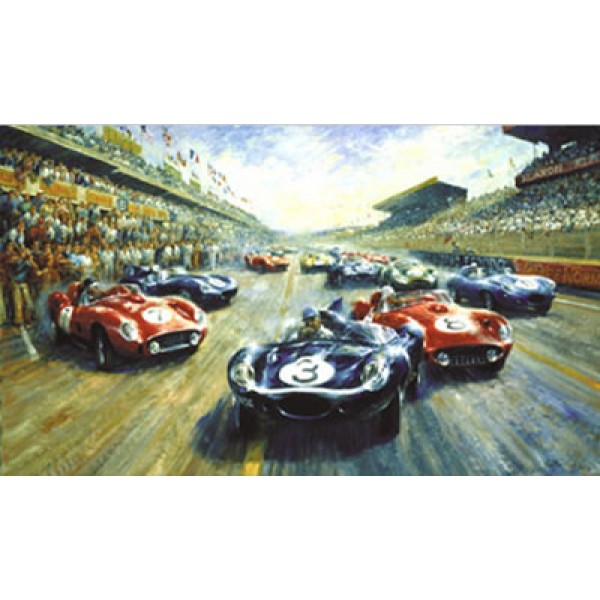 This is a Limited Edition Print by the artist Alan Fearnley.
470mm x 700mm
Edition of 500
Print only
The start of the 1957 Le Mans race won by a D-Type Jaguar No.3 driven by Ivor Bveb / Ron Flockhart, also in the picture is the D-Type No.15 which finished 2nd driven by Sanderson and Lawrence. D-Type Jaguar No.17 was third - Lucas/Brousselet, D-Type No.1.