Beryl Cook - The Peaceable Kingdom - ONLY 1 LEFT IN STOCK!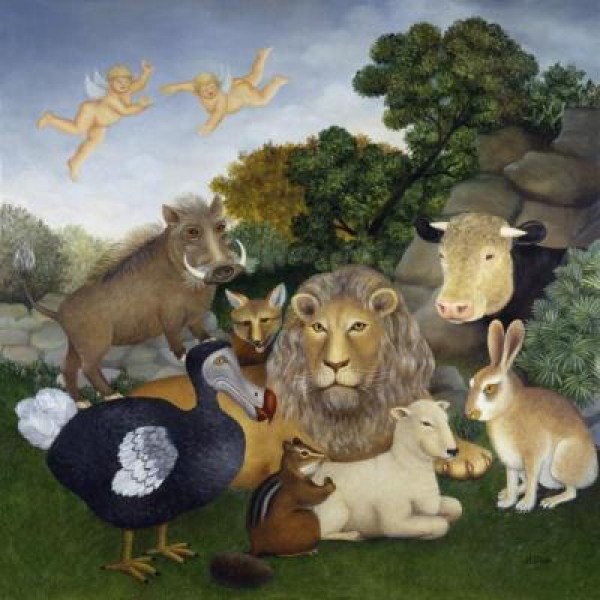 This is a Limited Edition Print by the artist Beryl Cook.
483mm x 483mm
Published: 2012
Edition Size: 650 Unsigned Official Collectors Edition
ONLY 1 LEFT IN STOCK!

Beryl had a great love and respect for animals and enjoyed painting them when she could. THE PEACEABLE KINGDOM is her homage to the American folk painter Edward Hicks who painted many pictures on this theme of animals living together in peace.