Alan Reed - Grainger Street, Newcastle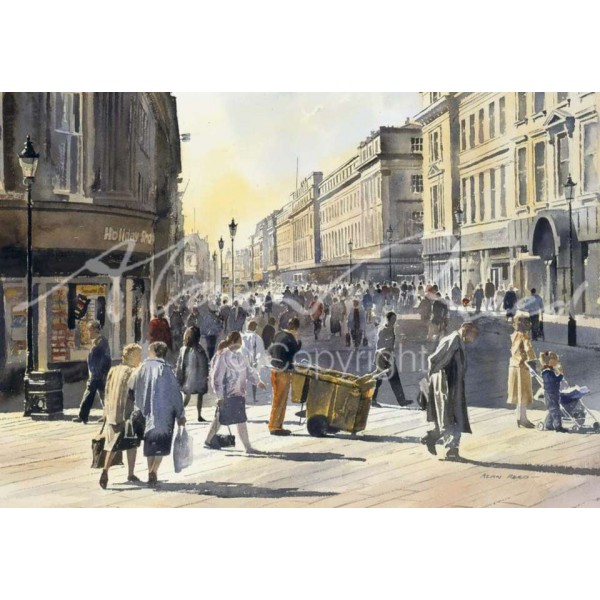 This is a Signed Limited Edition Giclee Print by the artist Alan Reed.
185mm x 295mm
Edition Size 950
This painting of Grainger Street in Newcastle is as much about the people as it is about the street.
So many folk seem to identify with the two old ladies chatting away on their way to the Grainger Market and the old man shuffling along, stooped forward with his Evening Chronicle sticking out of his back pocket.