Alan Reed - Grey Street, Snow Shower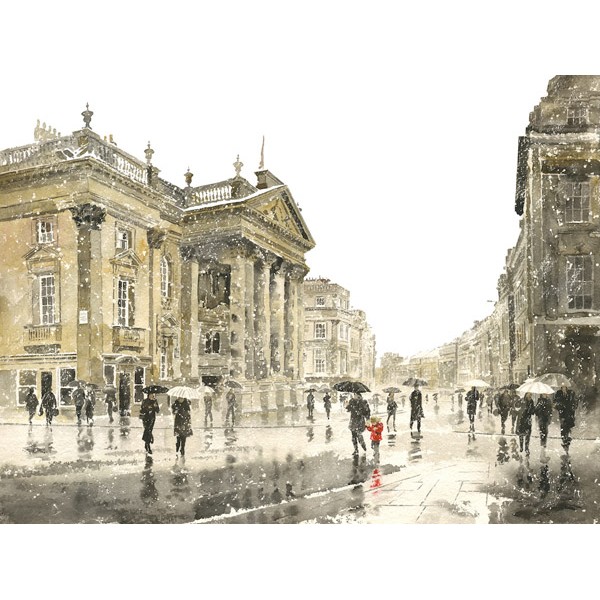 This is a Signed Limited Edition Giclee Print by the artist Alan Reed.
345mm x 495mm
Edition Size 95
This painting captures the majestic sweeping curve of Grey Street. Despite being depicted on a dull, wet, winters day, I've wanted to create lots of life and movement through the figures dashing through the harsh elements, huddled under their umbrellas.
The Theatre Royal stands as the jewel in the crown with its fine portico and classical columns.