Kidnapped!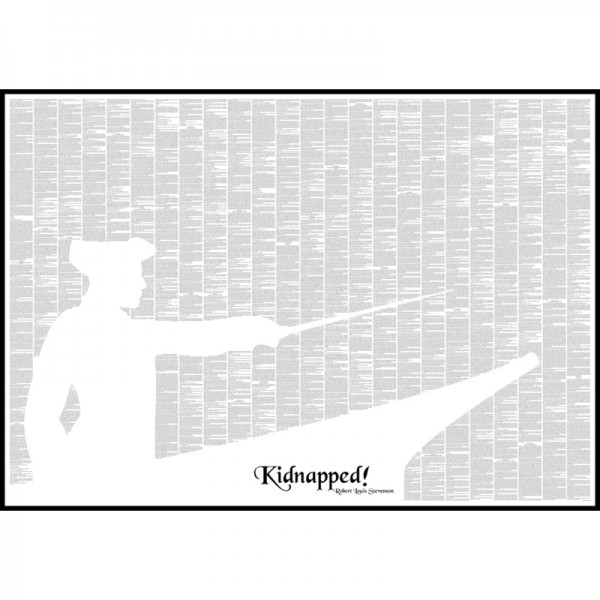 This is an Open Edition Print
700mm x 1000mm
Robert Louis Stevenson's historical novel was his first big success, and rightly so. Following the adventures of David Balfour in a quest to regain his rightful inheritance, against the backdrop of Jacobite political unrest in Scotland, this thrilling adventure has topped the reading lists of exciteable young men for generations. Now you can enjoy this yarn in its entirety, as a single piece of dynamic wall art.
Comprises 1 sheet, measuring 1000x700mm for easy framing.