Lawson Wood - Portrait Artist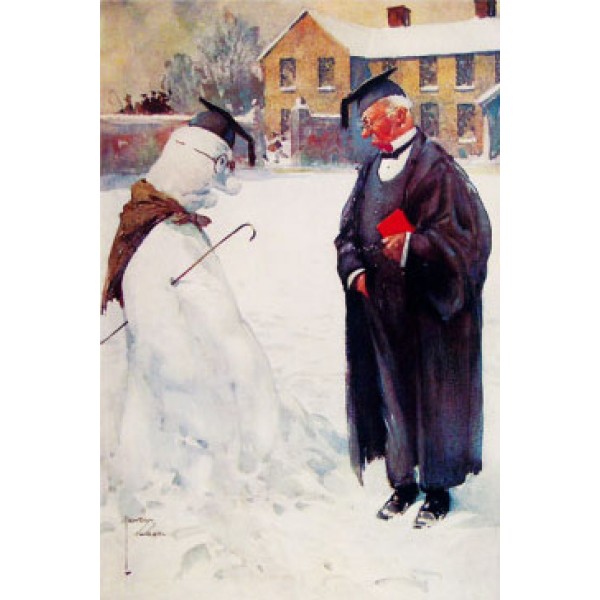 This is an Open Edition Gouttelettes Print by the artist Lawson Wood.
300mm x 200mm
Print Only
Lawson Wood is one of the most unusual artists of the golden age of magazine illustration, largely because of the subject he chose to illustrate. 'Portrait Artist' depicts a winter snow scene at a school. A snowman has been made that has a large nose and a sour expression on its face. The snowman is wearing a cape, glasses, a cane and a square academic cap. Standing next to and looking straight at the snowman is a Head teacher with the exact same sour expression and facial features. He too is wearing an academic cap and glasses with a traditional black suite and cape whilst holding a red book.
It is clear to the viewer that the children from the school have made this snowman with the Head teacher in mind, pointing out his faults and making fun of him at the same time. The Head teacher does not look amused by the joke. Lawson's humorous style and beautifully coloured work is technically superb and therefore appeals to both adults and children.