Lawson Wood - Small Fry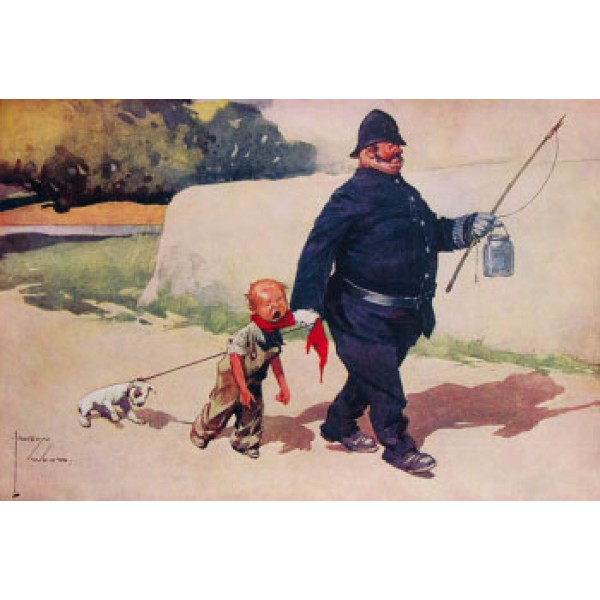 This is an Open Edition Gouttelettes Print by the artist Lawson Wood.
200mm x 300mm
Print Only
Lawson Wood gained immense popularity with his humorous drawings of comic policemen.
'Small Fry' depicts a stern looking English policeman pulling a dog on a lead and a small boy by the scruff of his neck. The boy is angry and upset with his eyes closed and mouth open in protest. The policeman is carrying a handmade fishing rod and jar suggesting the boy had been caught fishing where he shouldn't have been.
The simple background allows the characters and a comical story to be portrayed clearly.