Lawson Wood - That's a Good One!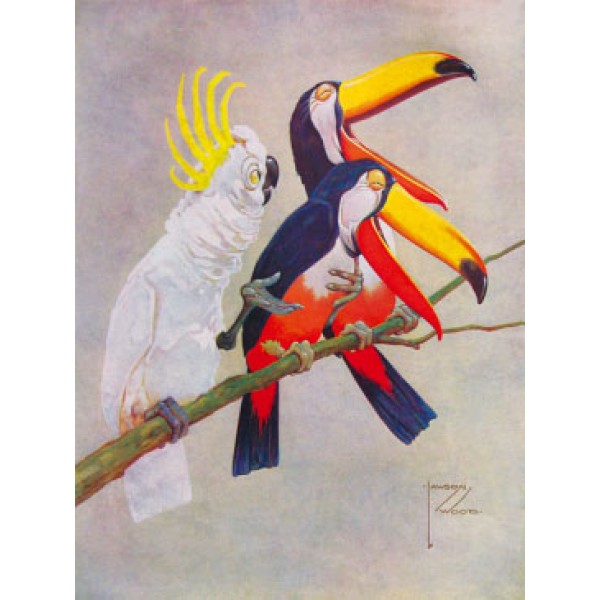 This is an Open Edition Gouttelettes Print by the artist Lawson Wood.
300mm x 230mm
Print Only
Lawson Wood is one of the most unusual artists of the golden age of magazine illustration, largely because of the subject he chose to illustrate. In this illustration a cockatoo and two toucans are depicted perched on a branch. As a viewer you can see that the toucans are laughing and joking by their facial expressions, the title Lawson has chosen gives a story to the picture. Lawson loved animals and enjoyed illustrating them, he regularly visited London Zoo and got inspiration for his work there.
The simple background allows the characters and a comical story to be portrayed clearly.