Lucienne Day - Night and Day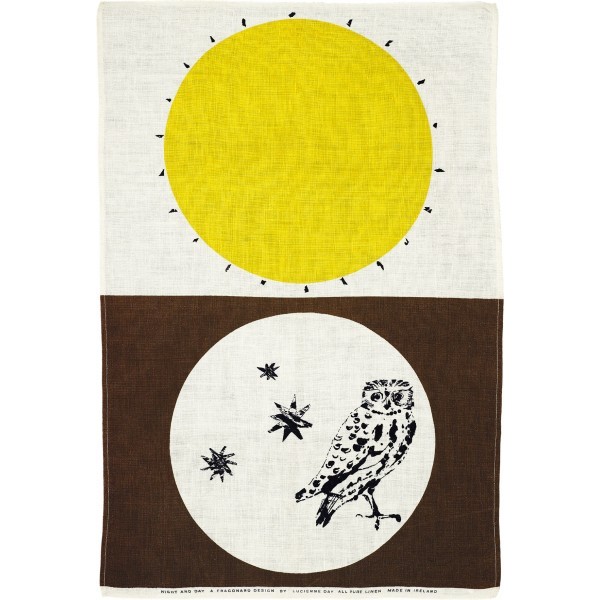 This is a Limited Edition Giclee Print by the artist Lucienne Day.
Image Size: 670mm x 450mm; paper size: 780mm x 610mm
Edition size of 850
310gsm thick 100% cotton rag. Hand-numbered and hand-embossed.
Night and Day
Lucienne Day is best known for her furnishing fabrics, but in the decade 1959-1969 she devoted a lot of her time to the design of household goods: bathroom accoutrements (towels and bathmats) kitchenware (cheeseboards, plates, bowls), and these glass towels, which she made in collaboration with the Irish firm Thomas Somerset and their subsidiary Fragonard Ltd. She enjoyed the constraints of designing something for a small rectangular piece of linen, rather than for a large piece of furnishing fabric, the constraints, paradoxically, freeing her imagination, and allowing her to produce award winning designs. 'Night and Day' splits the cloth in two, with a sun in one half, an owl and a moon in the other – simple yet strong and striking and attractive.
Fast Delivery - Price Match Promise - Safe & Secure Payment - Money Back Guarantee - High Quality Artwork