Alan Fearnley - A Brief Encounter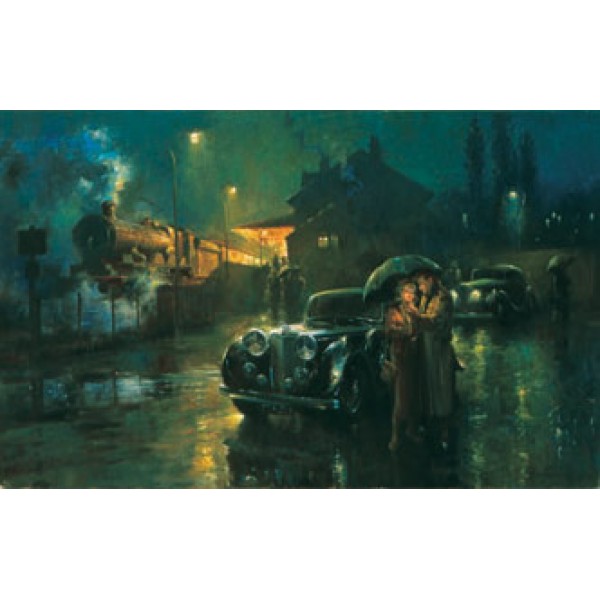 This is a Limited Edition Print by the artist Alan Fearnley.
495mm x 690mm
Edition of 300
Print only
It is a wet and windy night somewhere in England. The train that has just arrived in the station has created an opportunity for the driver of the Jaguar Mk5 and his beautiful companion to enjoy the traditional cigarette during a brief encounter.