Alan Reed - Tyne Bridge, Early Morning, Newcastle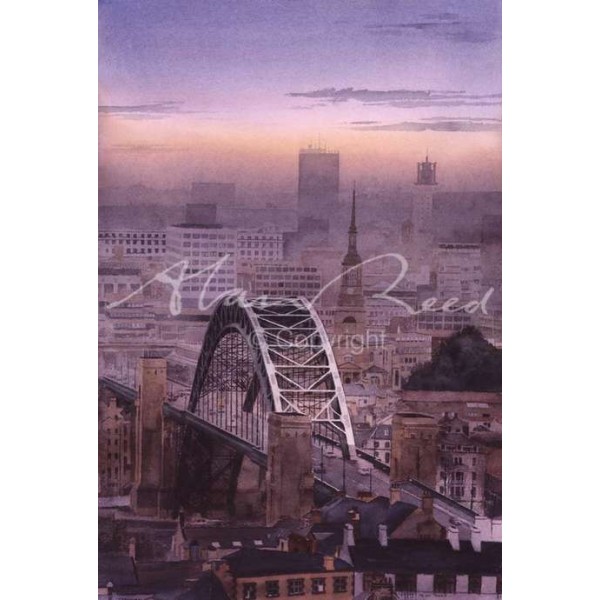 This is a Signed Limited Edition Giclee Print by the artist Alan Reed.
415mm x 280mm
Edition Size 950
A great view of Newcastle's Tyne Bridge and the city beyond.
This view of the Tyne Bridge was painted from the Gateshead side of the Tyne, which most people haven't seen in real life and yet still resonates with those who love the Tyne Bridge and Newcastle's skyline.
The City awakens to the first colours of another dawn.