Alan Fearnley - Alesi Ferrari 105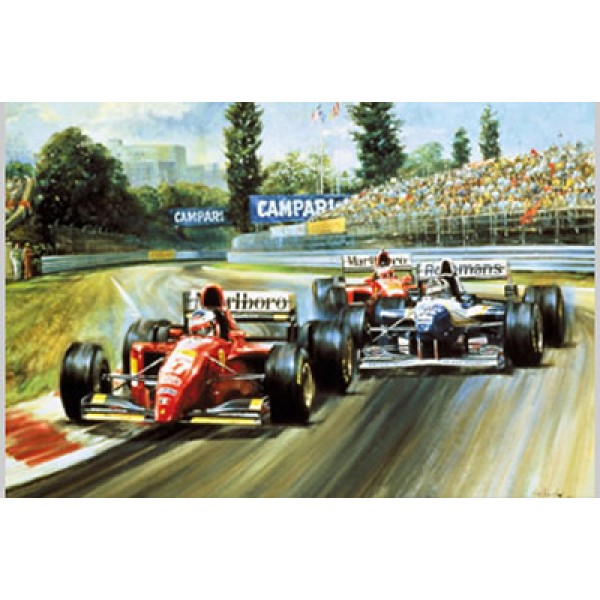 This is a Limited Edition Print by the artist Alan Fearnley.
520mm x 700mm
Edition of 850
Print only
Jean Alesi on his way to his first Formula 1 victory driving the number 27 Ferrari 412T2 on 11th June 1995 at the Canadian Grand Prix, Circuit Gilles Villeneuve, Montreal. This was Ferrari's 105th Formula 1 Grand Prix victory.