Beryl Cook - A Full House - Low in Stock!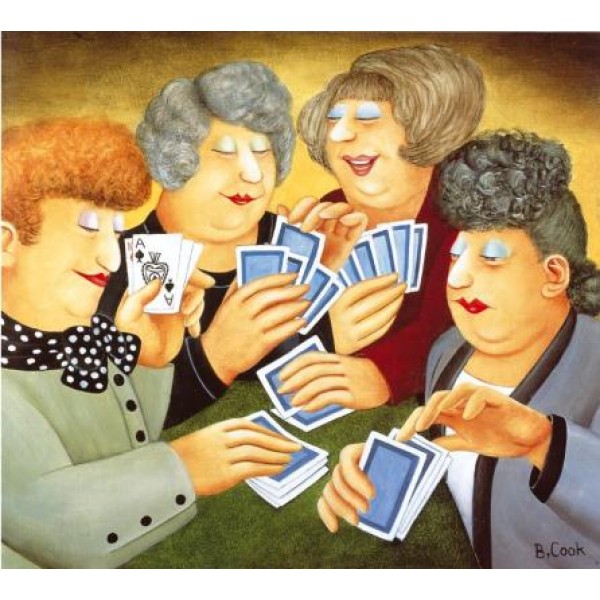 This is a Signed Limited Edition Print by the artist Beryl Cook.
406mm x 457mm
Published: 2004
Rare edition, only 1 left in stock!

Edition Size: 650, mounted

"There are 'Ladies who Lunch' and there are ladies who enjoy a little 'retail therapy', but these ladies prefer something a little more exciting. Dressed in their smartest outfits and wearing their best hairdo and makeup, they are really enjoying their weekly game of cards. I can't help wondering if there might be some cheating going on at the back, or maybe all those long sleeves are concealing more than jewellery, as they all seem so very confident. Perhaps it's because they've all got a winning hand!"