Alan Reed - Durham School v Rugby School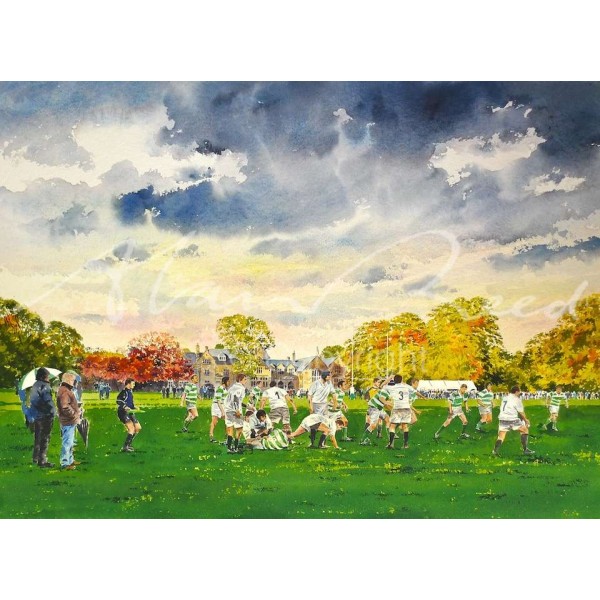 This is a Signed Limited Edition Giclee Print by the artist Alan Reed.
340mm x 490mm
Edition Size 25
LOW IN STOCK!
"The inaugural Veterrimi IV Rugby Tournament, hosted by Durham School. This painting captures the drama and excitement of the final between Durham School and Rugby School.
Although there was heavy rain for much of the day, fortunately, there were bursts of sunlight breaking through the heavy rain clouds which caused the autumnal trees to sparkle with colour." Alan Read