Alan Fearnley - Ferrari Team Mates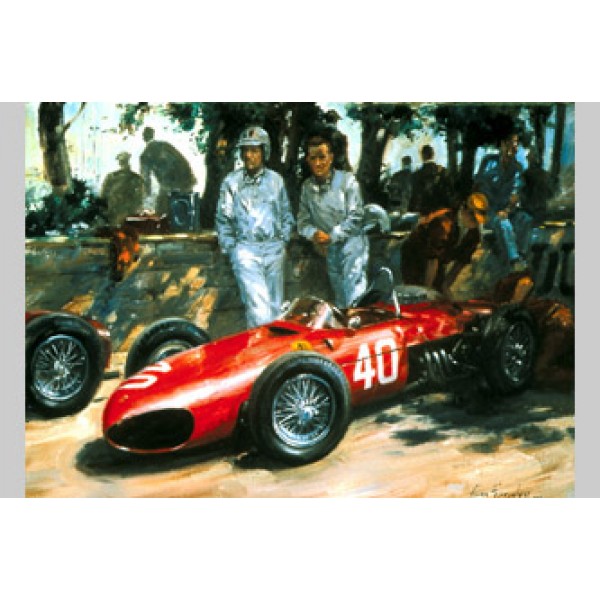 This is a Limited Edition Print by the artist Alan Fearnley.
440mm x 530mm
Edition of 500
Print only
Wolfgang Von Trips and Phil Hill in the pits with Ferrari 'Shark Nose' No. 40 prior ro the start of the 1961 Monaco Grand Prix.