The Complete Peter Rabbit and Friends illustrated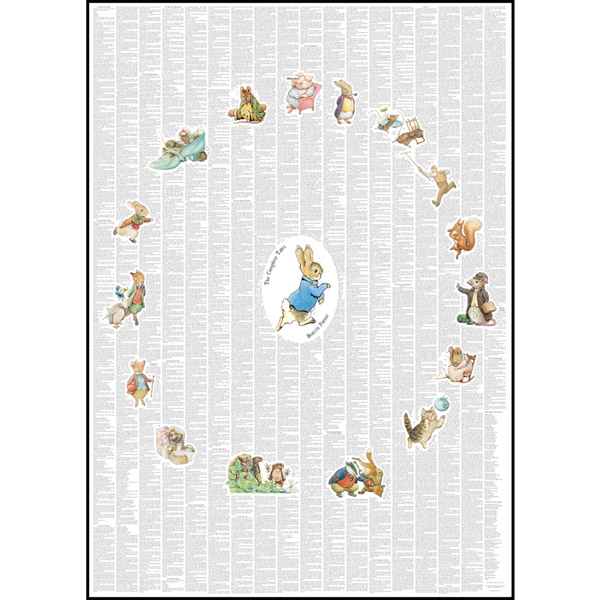 This is an Open Edition Print
700mm x 500mm
Once upon a time there were four little Rabbits, and their names were -Flopsy, Mopsy, Cotton-tail, and Peter. So begins one of the most famous children's story series of all time. From Mrs Tiggywinkle to Tom Kitten, this print includes all 23 of Beatrix Potter's famous countryside tales on one page for the very first time.

Comprises 1 sheet, measuring 500x700mm for easy framing.
As hard as it may be to believe, each one of these designs contains the full text of the book. Where there are shapes in the design, the words wrap to the edges rather than being removed or shaded. The apparent font size is roughly 4 point which is perfectly legible with the naked eye if you have 20/20 vision, or with light magnification if you don't.