You are a Shark!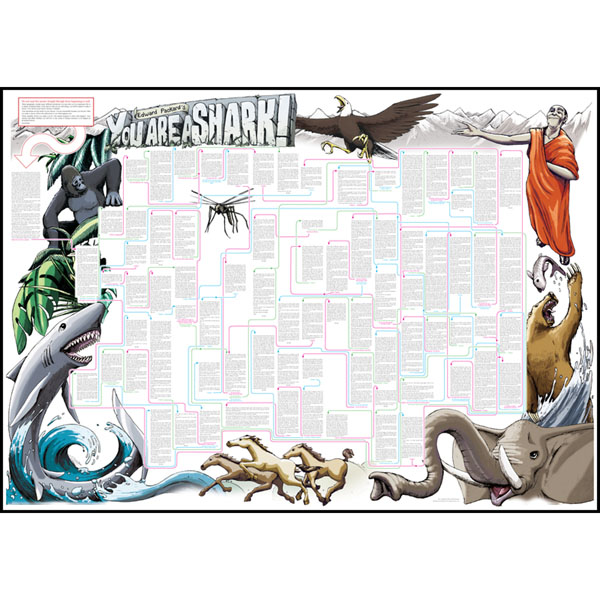 This is an Open Edition Print
500mm x 700mm
Edward Packard invented the second-person adventure story format in the 1970's. Originally published as Adventures of You and later under the Choose your own Adventure brand name, the genre continues to engage children of all ages in the story by allowing them to make a decision at the end of each page and control the story themselves. When we approached him about publishing one as a flow chart, Mr Packard was thrilled to suggest this, one of his all-time favourites. Matched with original illustrations by Canadian animator Tyler Gibb this is a truly unique gift for anyone who likes to write their own ending.

Comprises 1 sheet, measuring 700x500mm for easy framing.
Print only